Light Makes Fast
Product
→ adidas lightstrike is redefining the next generation of speed with a super-light midsole designed for lightweight movement. It reinvents the feeling and expectations of lightweight cushioning as adidas lightest ever eva foam, while still retaining superb responsiveness.
Light. Speed.
Motion
→ To convey the feeling of lightness and speed, I created a super swift light-streak effect that comes in hot, and slowly eases into place.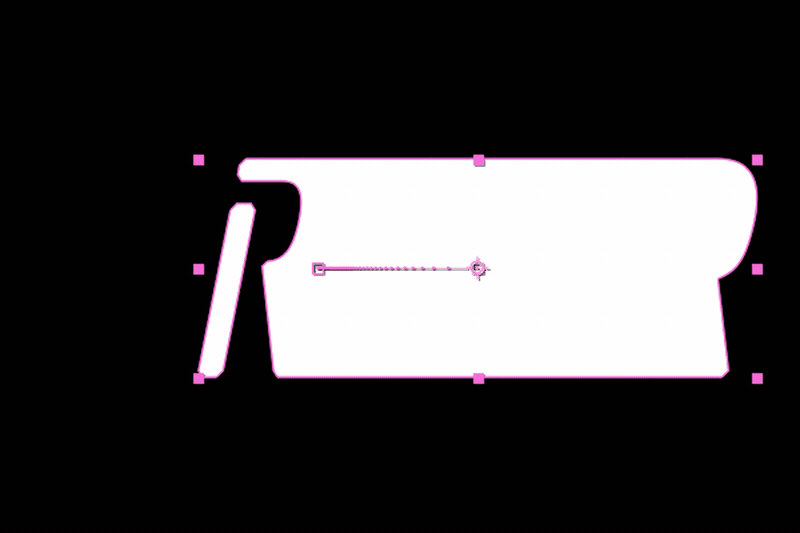 Coded by athletes, for athletes

Product → adidas 4D uses athlete data to create the perfect 3D printed midsole for city running.  Every cell on the 3D printed lattice is precisely coded to inform its position and angle before being crafted from liquid, light and oxygen.
3D (Printing) Motion
Motion → There are subtle references to the production process in the animation of the adidas 4D logo. It involves a combination of 2D and 3D motion but remains in the minimal black and white aesthetic it shares with the other logo animations. 
Move with freedom
Product → adidas primeknit is precision-engineered performance fabric, designed for versatile and dynamic fit exactly where you need it.  Seamless zones combine strength and performance with smooth comfort to ensure you can move without distraction.
Modular motion
Motion → The primeknit wordmark is based on schematic knitting patterns. My approach was to create a thread forming a rectangle, and use that as a building block to rebuild the typography. This resulted in simple lines, or threads, forming a more complex structure. Just like the primeknit technology itself.

The future of feet
Product → adidas futurenatural offers a perfectly anatomical 360° fit to securely lock down your foot for better stability and ground control, even at extreme angles.
Snug typography
Product → Smooth typographic curves that ease in from one side to fill up the complete space of the word-mark and lock into place.